Jane Seymour's Marriage Is Over As She Kicks Husband No. 4 Out Of Their Malibu Mansion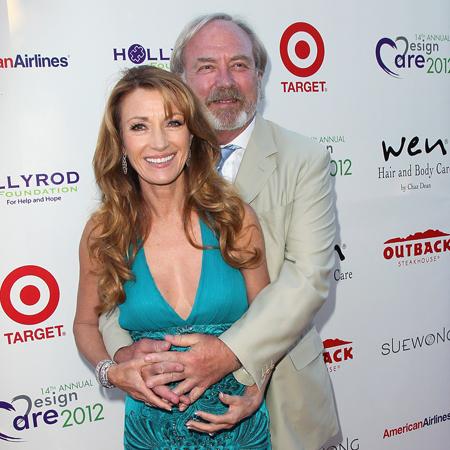 Wedding Crashers star Jane Seymour has ended her 20-year marriage to actor-director James Keach, RadarOnline.com has learned exclusively.
The still-gorgeous 62-year-old British beauty -- best known for her 90's TV role as Dr. Quinn, Medicine Woman -- kicked James out of their Malibu, Calif. mansion after suspecting her husband was cheating, and misbehaving in a variety of ways, a source revealed.
"Jane and James have been having problems for years now, but she's finally had with his antics and kicked him out of the house a few weeks ago," a source close the couple told RadarOnline.com.
Article continues below advertisement
"Some of her dearest friends have been warning her about James' wandering eye and rumored infidelity, but she never wanted to believe it.
"There were also questions and suspicions about some personal items in the marriage, which James always blamed on Jane's handlers."
But the last straw was when Jane heard that her husband was getting close to a woman that she knows – that's when she lost it and finally told him the marriage was over and that he had to get out and stay out, the source says.
Seymour and Keach, 65, have two sons together, twins John and Kristopher, 17. Jane also has two children, Katherine, 31, and Sean, 26, with her third husband David Flynn.
According to the source, Jane, who's still acting and financially stable, is quietly working with her attorneys to settle an amicable payout for Keach. Keach is currently staying at a hotel.
The actress hasn't had much luck in the matrimony department. Jane's marriage to businessman Flynn ended after she confronted a friend and learned that he was cheating on her. Flynn later admitted to 14 affairs.
"Jane is now going through a messy divorce, but she wants to cut her losses and move on," the source said. "Jane told friends she wishes James the best. She even threw a celebratory Easter party and declared that it was a very symbolic holiday this year because it's a new beginning for her as well – she called it her own personal resurrection."
UPDATE: Jane has publicly confirmed Radar's report that her marriage is over and she and Keach are negotiating terms of their divorce.