Jane Seymour, James Keach Confirm Radar Report: We're Negotiating 'Terms Of Divorce'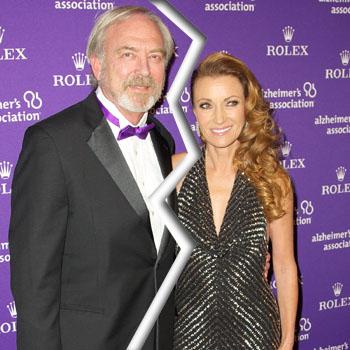 Jane Seymour and her fourth husband, James Keach, have confirmed they've split and are currently negotiating "terms of their divorce," as RadarOnline.com first revealed earlier Friday.
"Jane Seymour and James Keach confirm that they are separated and have been for several months," a spokesperson for the Dr. Quinn, Medicine Woman star said.
"At this time they are negotiating the terms of their divorce. They will continue their relationship as devoted parents to their children, as business associates and partners and in their joint dedication to preserving and furthering the charitable endeavors that they've worked on throughout their marriage."
Article continues below advertisement
The actress and her producer/director husband were married in 1993 and have two children together, twins John and Kristopher, 17. As we reported, 62-year-old Seymour had become suspicious of Keach's "wandering eye," according to a source close to the ex-couple.
"She's finally had with his antics and kicked him out of the house," the insider told RadarOnline.com. "Some of her dearest friends have been warning her about James' wandering eye and rumored infidelity, but she never wanted to believe it."