Exclusive
Happy Anniversary To The First Of 4 Wives! See Sister Wives Kody Brown With First Wife Meri On Their Wedding Day 23 Years Ago!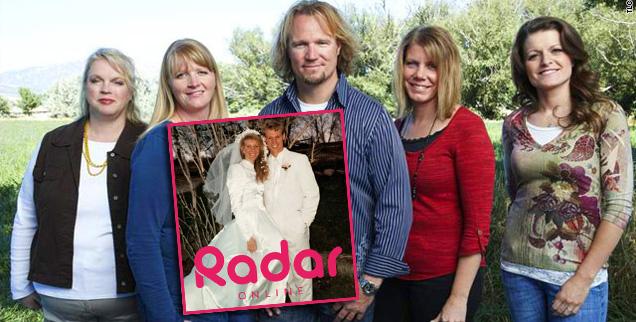 This is how it all started! Kody Brown is now happily married to four wives but he walked down the aisle with his first bride 23 years ago and RadarOnline.com has exclusive photos from their big day!
The Sister Wives star tied the knot with Meri on April 21, 1990 in a stylish white tuxedo that perfectly matched his bride's conservative white satin gown.
"Happy 23rd anniversary @realkodybrown It's been an amazing ride! Looking forward to the next 23! ♥♥" Meri tweeted about her hubby.
Article continues below advertisement
Kody and Meri have one child together, daughter Mariah, and he then began his plural marriages by having commitment ceremonies with Jenelle, Christine and Robyn.
They family has sixteen more children between them, with Robyn's youngest son Solomon born October 27, 2011.
The wives had a tough time with the family dynamics last season on their reality show, but Meri seems to have embraced her polygamous family.
"If you had asked me 23 years ago what I thought my life would be like, this wouldn't be it. How things change!"
Happy anniversary Kody and Meri!