Exclusive
Gloria Allred Dumps Shaquille O'Neal's Mistress As Client, Citing Fraud: Read The Court Docs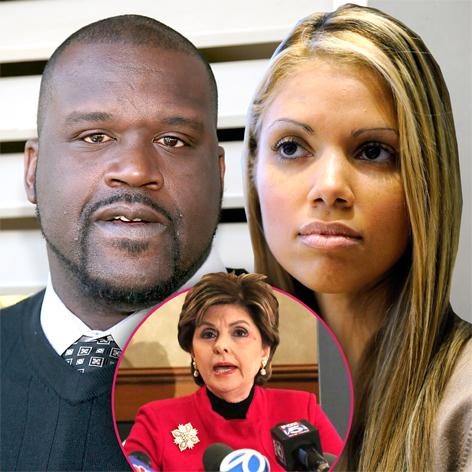 Legal ace Gloria Allred has formally withdrawn as the lawyer for Shaquille O'Neal's former mistress, Vanessa Lopez, in her bombshell lawsuit against the NBA superstar, citing fraud in court documents obtained exclusively by RadarOnline.com.
Lopez's multi-count lawsuit against Shaq was filed in Miami Dade County in 2010, and it accuses O'Neal of racketeering, invasion of privacy, and intentional inflection of emotional distress.
Article continues below advertisement
EXCLUSIVE COURT DOCS: Gloria Allred Dumps Vanessa Lopez As A Client In Shaq Lawsuit
Shaq's former gal pal alleged that he started harassing her shortly after she told him she thought she was pregnant. She says the former NBA center initially accused her of sleeping with someone else, and when she broke off their relationship, she claims the threats began.
Allred formally filed a motion withdraw as Lopez's counsel and cited Florida Rules of Judicial Administration and Florida Rules Regulating the Florida Bar, as the reason for the request.
According to the court documents, "Despite engaging in all reasonable, diligent and exhaustive effort on behalf of the client, counsel must withdraw as continued representation will likely result in one or more ethical violations of the Rules of Professional Conduct or Law as more particularly set forth in sub parts (a)(1)4) and (5) of the referenced Rule."
The rule Allred cites in the motion states, "when a lawyer must decline or terminate representation, the representation will result in violation of the Rules of Professional Conduct or law, the client persists in a course of action involving the lawyer's services that the lawyer reasonably believes is criminal or fraudulent, unless the client agrees to disclose and rectify the crime and or fraud, or the client has used the lawyer's services to perpetrate as a crime or fraud, unless the client agrees to disclose and rectify the crime or fraud."