Five-Year-Old Boy Gets Suspended From Kindergarten For Rocking A Mohawk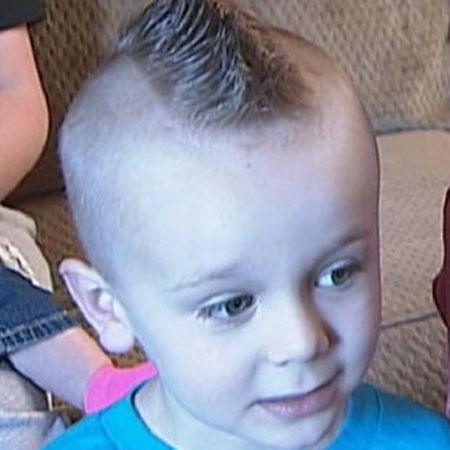 His classmates loved it, but sadly a kid's cool cut was considered "too disruptive" by school administrators and he was sent home to downplay his hip hair style.
While David Beckham's son, Cruz, sparked a new fashion trend when he rocked a Mohawk, five-year-old Ethan Clos' similar style landed him in big trouble with staff at the Reid Primary and Middle School in Springfield, Ohio, who suspended him on Wednesday, reported WHIOTV.com.
Article continues below advertisement
Little Ethan had begged and begged for the shaved look and his mother, Keshia Castle, finally caved in over Spring break and broke out the clippers, with no idea of the heated reaction it would spark.
"He's a five-year-old little boy who chose to wear his hair a certain way," she told the local news station, however the authorities are sticking to the rule book.
"Our policy clearly states that any dress or grooming which is disruptive or distracting to the educational process is not acceptable. In this particular case, the student's hairstyle did provide disruption to the classroom," said strict school superintendent Gregg Morris.
Naturally, Clos' grandmother thinks the punishment is too harsh for the crime – especially when celebrity kids such as Maddox Jolie-Pitt, Kingston Rossdale and Willow Smith have launched similar styles into the mainstream.
"I could understand if it was colored, and if it stood up off longer of his head," complained Joyce Wells. "But I don't see nothing wrong with this."