Conan Gets The Last Laugh! O'Brien Re-Ups With TBS, Will Be On Air After Jay Leno Is Likely Gone From NBC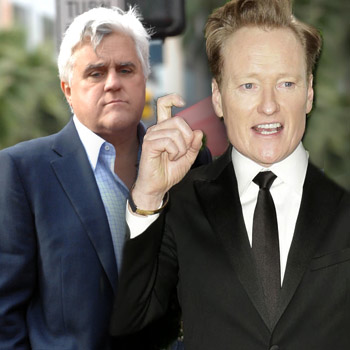 Looks like Conan O'Brien might just get the last laugh on Jay Leno after all.
More than three years after Jay famously upended Conan en route back to The Tonight Show throne, the red-headed funnyman has proven he's landed on his feet, renewing his contract with TBS Monday for two more years - and ensuring he'll still be on late night by the time Leno's contract with NBC is up, and he's presumably replaced by Jimmy Fallon.
Article continues below advertisement
"When we invited Conan O'Brien to come to TBS, we knew he would bring with him a passionately loyal following of young adults," TBS president Michael Wright announced Monday. "Conan and his colleagues at Team Coco have gone far beyond that by making 'Conan' the top late-night brand in the digital arena.
"We are proud to extend our relationship with Conan as he continues to forge the future of late night. I just wish we didn't decide to tell him on April Fools' Day."
O'Brien initially inked a deal with the cable network in November 2010, after leaving NBC earlier that year.