Brandi Glanville: 'I Definitely Used The Wrong Word' In Argument With Kyle Richards Over Kim's Sobriety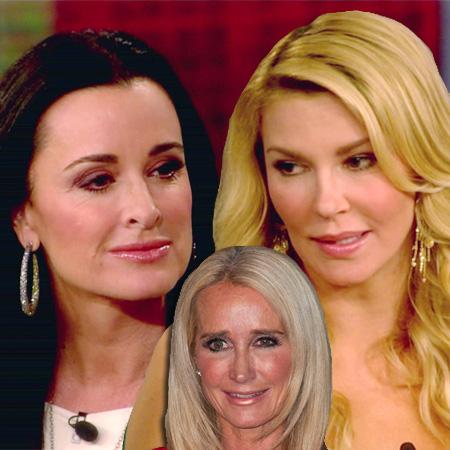 Brandi Glanville backpedaled some from her comment that Kyle Richards wants to see her sister, Kim, "fail" in her effort to stay sober, explaining what she meant to say was that Kyle undermines her fragile sibling, at times.
"I definitely used the wrong word when I said it seems like Kyle isn't supportive of Kim's sobriety," Brandi writes in her latest Bravo blog. "When I said 'fail,' what I meant was that in every episode, Kyle is rolling her eyes, saying she isn't sure if Kim is sober or she isn't acting sober.
Article continues below advertisement
"I don't think that saying that on national television is helpful to Kim in any way, and Kim clearly agrees."
Brandi admitted that while she was "a little mean to Kim about the pillow talk in Paris, she just couldn't sit there" after Kim called her pal Yolanda Foster into question.
As far as Paul Nassif's video message that aired during the reunion -- that Brandi did not ruin his family -- Brandi said she "honestly, never felt responsible for that" in the first place.
Brandi said that in spite of the bumps in the road, she "was very glad to leave this season with all of us somewhat getting along."
Meanwhile, Brandi's bombshell memoir, Drinking and Tweeting: And Other Brandi Blunders, is in stores now.