Adrienne Blames Brandi! Maloof Says Glanville Is The Reason She Quit The Show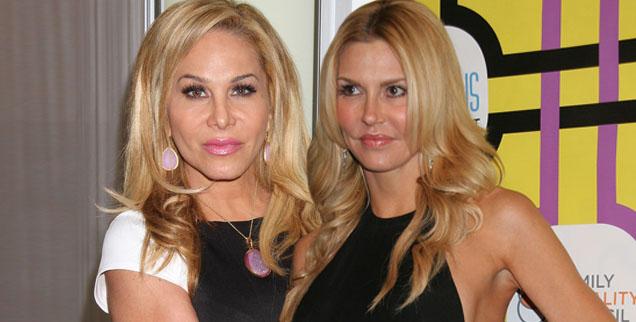 Article continues below advertisement
"The final straw was Brandi bringing up my children. She got kicks out of trying to humiliate me," Adrienne told Us Weekly magazine.
"I made it very clear to producers from episode 1 that I wouldn't do the series if my children were involved in any way," she said about her outrage with the network after Brandi's attack was caught on film.
Bravo exec Andy Cohen was less than pleased with her snubbing the RHOBH reunion, saying on the show: "Adrienne Maloof's final act as a Housewife was NOT showing up tonight," but she says he asked her to come the day before the taping.
"I said I couldn't. And what was I going to do at the reunion? Sit there and say, 'Can't talk. Under gag order?' It would have been very boring…I believe Andy gets it."
She said that she told him: "I'm so upset with Brandi, I don't know what I'll say. Knowing I was leaving, I wanted to leave with dignity."
Part 2 of The Real Housewives of Beverly Hills reunion, minus Adrienne, will air on Monday, April 1 at 8/7c.