Parents Of Boston Marathon Bomber's Widow Katherine Russell List Their Home For Sale, Take A Peek Inside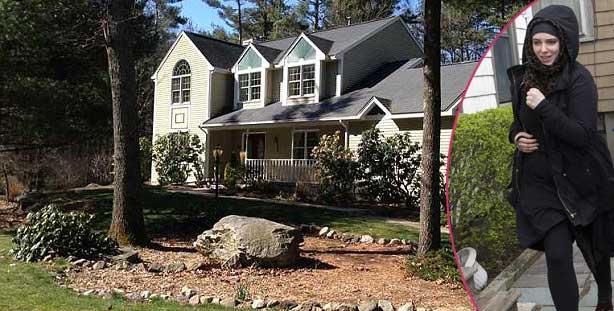 The lush suburban home where Tamerlan Tsarnaev spent countless weekends in the last three years, relaxing with his wife Katherine Russell, their young daughter, and his in-laws, was listed for sale the day after the Boston Marathon bomber met his death in a shoot out with police, RadarOnline.com has confirmed.
The house is owned by Tamerlan's widow's parents, Warren Russell, a physician, and Judith Russell, a nurse, and it's where she and her two sisters grew up.
Article continues below advertisement
As RadarOnline.com, after Tamerlan and Katherine wed and had their daughter, they frequently traveled from their Cambridge, Mass. home to spend weekends with her family in North Kingstown, Rhode Island.
The house hit the market on Friday, with a listing price of $467,000.
It was built in 1993, according to the listing and has three bedrooms and two and a half baths in 3,090 sq. ft.
The hosts boats a living room, formal dining room, eat-in kitchen, plus a family room and library.
The Russells have owned the property since 1999.
Neighbors have commented about seeing Katherine, who was raised Christian, come to her family's home in full Muslim attire since becoming involved with Tsarnaev. And she was photographed collecting her cat and other belonging from her Cambridge home on Saturday, covered head to toe, as his required for women of her religion.