Exclusive
Real Housewives Fighting! Aviva Drescher & Ramona Singer Still Not Speaking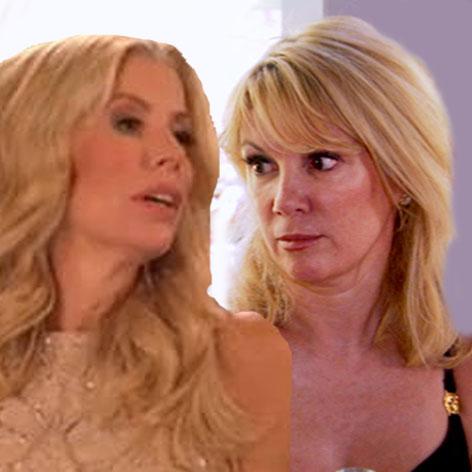 Old feuds never end, especially if you're in the cast of The Real Housewives of New York City!
Ramona Singer and Aviva Drescher famously battled during season 5 of the hit reality show and RadarOnline.com has learned exclusively that they're still not speaking to each other!
And that fact made for a very interesting evening on April 11 when the two women found themselves at the same event, in the same room.
Article continues below advertisement
Tension?
The ladies both attended the We Are Family Gala honoring Sting and Trudy Styler and it's clear they certainly haven't moved past their bad feelings!
"We did not speak," Aviva told celebrity magnet Tom Murro at the NYC fundraiser.
The two women have had a contentious relationship and both have said they have no interest in repairing the damage, and last night was no different.
When asked if anything has changed with Ramona, Aviva said "No."
"We did not speak. I did not see her nor avoid her. I don't know what I would do beyond saying hello."
As for Ramona, she said she's very happy to be coming back for season 6 of the Bravo reality show.
"As long I have fun doing the show I will keep doing it. My daughter Avery will be off to college this August which is bittersweet for me and all moms watching will see me trying to cope with this as we are so close and she is my only child."
Article continues below advertisement
She generously donated Ramona Singer Pinot Grigio for the guests, and raved about the event.
"I loved the concert and such a great cause. It's tremendous when celebrities use their fame for the good will of our planet. Sting and Trudie are an inspiration to us all, and it really shows how individuals can make a difference!"
She did say that nothing has changed in her crazy conflict with Aviva.
"It will be interesting to see where my relationship will go with Aviva for as of now we have what viewers saw at the end of season 5."
Looks like they won't be able to avoid each other in the same room for much longer!