Aussie Radio DJ To Appear At Inquest Into Nurse's Suicide Following Royal Hospital Prank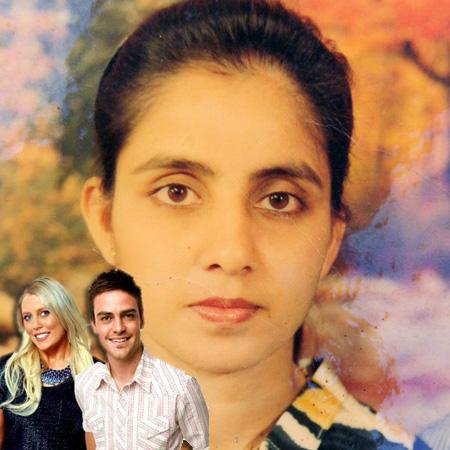 Months after the Royal hospital hoax that allegedly led to the shocking suicide of a veteran nurse on staff, at least one of the Australian radio DJ's involved in the prank will face questions surrounding the nurse's death.
According to a statement released by Slate & Gordon, the law firm representing 2Day FM DJ Mel Greig, Greig will appear at an inquest into the death of British nurse Jacintha Saldanha later this year.
Article continues below advertisement
Greig and fellow Aussie DJ Michael Christian prank called the hospital where Kate Middleton was staying during her bout with acute morning sickness, pretending to be the Queen and Prince Charles.
Saldanha allegedly believed Greig and Christian were in fact who they said they were, and revealed details of Middleton's conditions. Saldanha hanged herself days after the call, which received worldwide play.
Though British prosecutors found there was not enough evidence to prosecute Greig and Christian on manslaughter charges, Greig has agreed to participate in an official inquiry into the death of the well-respected nurse.
"Ms Saldanha's suicide was a devastating tragedy and Ms Greig's thoughts have been with the family ever since," according to a statement released by Slate & Gordon on behalf of Greig. "Ms Greig fully understands their need for answers, which is why she has taken this step to appear as an individual at the inquest.
Article continues below advertisement
"She is determined to address any questions surrounding her role in these tragic events as part of the inquest."
The statement follows a report from Britain's Sunday Times that reveals that one of three suicide notes left by the nurse blames Greig and Christian for her death.
"Please accept my apologies," Saldanha allegedly wrote in one of the notes she left behind. "I am truly sorry."
"Thank you for all your support. I hold Radio Australians Mel Greig and Michael Christian responsible for this act. Please make them pay my mortgage. I am sorry. Jacintha."
However, Slater & Gordon spokesman Steven Lewis insists that Greig was granted the right to appear at the inquest late last week, and her decision to attend was unrelated to reports of the third suicide note.
The spokesman affirmed that Greig "wants the family to know she will answer any questions the coroner or the family's lawyers have at the inquest".
No word yet on whether Christian will also attend the inquest. Slater & Gordon said they have had no contact from Christian and were not representing him.
Article continues below advertisement
According to reports, Saldanha left three notes, including one that references another dispute she was having with hospital management on an unrelated matter. The inquest is expected to address all the contributing factors that may have lead to the suicide, including how the nurse had allegedly attempted suicide on at least two occasions prior to the radio hoax scandal and may have been taking antidepressant medication.
As RadarOnline.com previously reported, Greig and Christian tearfully apologized for the prank on their Hot 30 program, which was subsequently canceled.
Greig has yet to return on-air. 2Day FM owners Southern Cross has paid a $500,000 into a trust fund for Ms Saldhanha's family including her two children Junal, 17 and 14-year-old Lisha.