Work It Girl! Amanda Bynes Shows Off Shaved Head In The Gym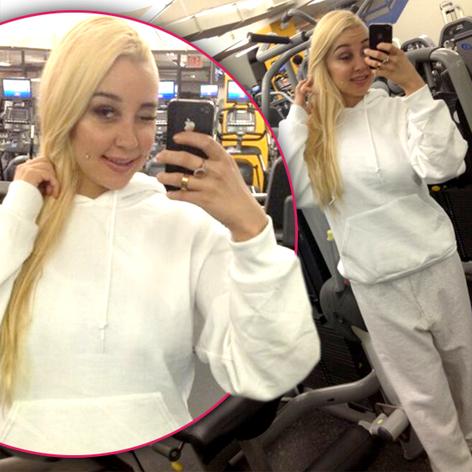 Amanda Bynes is getting in shape and to prove it she took a series of selfies in the gym and RadarOnline.com has her newly posted pictures.
The 27-year-old hit up a New York City workout spot where she showed off her shaved head, which she proudly revealed she "buzzed" last week.
Unlike other Hollywood stars who show off their workout bodies in skimpy form-fitting gym clothes, Amanda opted for a baggy plain white sweatsuit that covered her up completely.
Article continues below advertisement
Amanda's erratic behavior is continuing as she stays up all night long tweeting or wandering the streets trying to hide from photographers all day — and shaving her head is eerily reminiscent of Britney Spears' infamous 2007 meltdown where she shaved her head in a salon.
However, Amanda has been cheerful about her shorn locks, and has been happily sharing the positive reinforcement she is getting from her followers and fans.