Amanda Bynes Makes Very 'Un-PC' Remark On Twitter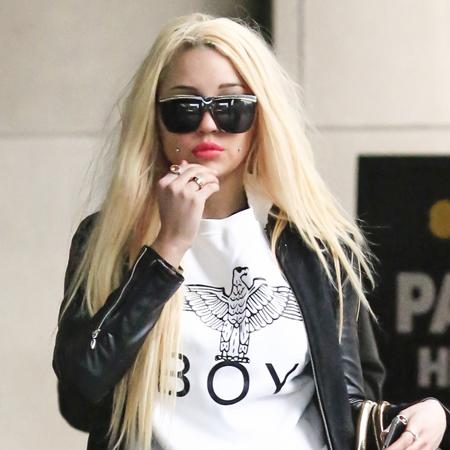 In a very politically incorrect remark, Amanda Bynes used a word considered highly insensitive to mentally disabled people in referring to negative stories being written about her in the media.
Writing on Twitter Sunday, the Hairspray star said: "What up @nydailynews? I'm being stalked by paparazzi outside my apartment, so I block myself from them. I know your paper is run by a bunch of old folks but maybe stop writing the same retarded thing about me."
Article continues below advertisement
Bynes also this weekend threatened to sue media outlets suggesting she was mentally unbalanced.
She also took to Twitter Sunday to tweet a photo of her apparently crush, Drake, with the word 'King.'
She also posted a photo of herself – dressed in sweatpants, a hoodie and wearing white socks and sandles – while posing with a fan in New York.
On Saturday, her strange behavior continued as she was photographed walking around The Big Apple wearing a large scarf over her head.