Amanda Bynes Walks Around NYC With Huge Scarf Over Her Head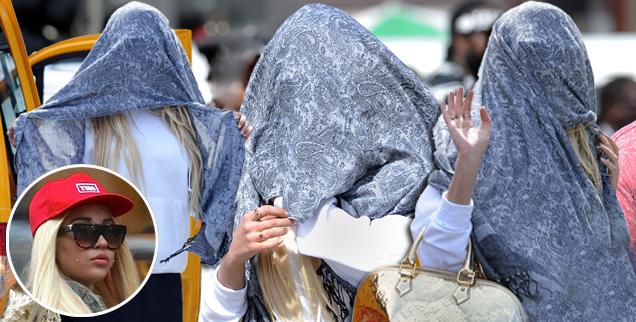 Amanda Bynes is constantly tweeting that she doesn't like the photos of herself she is seeing in some magazine and on the Internet.
Apparently her way of dealing with that was to walk around the Big Apple Saturday wearing a massive scarf over her head!
The Hairspray star's patterned blue scarf accessorized a bizarre outfit. Amanda wore a white sweatshirt, blue sweatpants and dirty white socks with stained pool sandals.
Article continues below advertisement
She carried her trademark - of late - gold Louis Vuitton handbag.
Bynes, who says she is going to sue one popular magazine for writing "false stories" about her, insists on her Twitter page, "NOTHING is wrong with me."