Alaskan Serial Killer Offered The Locations Of Two Bodies And Murder Weapons 'For A Cigar'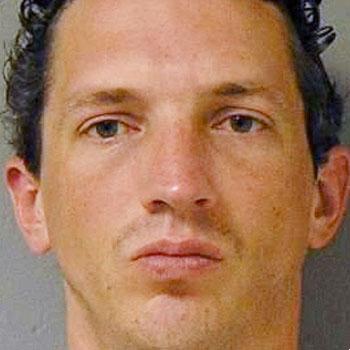 Alaskan serial killer Israel Keyes calmly offered investigators the locations of two more bodies, names and even a murder weapon – all for the small price of a cigar, RadarOnline.com is reporting.
The disturbing revelation can be heard on 15 hours of newly released audio from jailhouse interviews with the murderer, who committed suicide on December 1, 2012, following his arrest the previous March for the murder of Alaskan barista Samantha Koenig.
Article continues below advertisement
During the macabre negotiations that took place in April 2012 at the the Anchorage Correctional Complex, Keyes asked for assurances that the grisly details of his crimes would not be made public, shielding his young daughter from learning about her father's murderous tendencies. In exchange, he would provide details on the identities and locations of his victims, as well as other crimes including bank robberies, arsons and burglaries around the U.S.
Article continues below advertisement
"I'm not a person that can be bullied and at this point I don't care," Keyes told investigators.
"There's not anything they can threaten me with or say to me or take away from me or give me, except for what I want, that is going to make me do what they want. I'm happy to help, but it's on my terms.
"They're going to find things, but they're not going to find enough," he went on to say.
"A few words out of my mouth can save them hundreds, if not thousands, of hours investigating. The reason I'm doing this is because I know...I always knew that I was playing for keeps and I knew that this was inevitable."
Keyes reign of terror took him across the country for over a decade, planning future crimes by burying kits of weapons, cash and body disposal tools.
The interviews abruptly stopped when the serial killer took his own life -- after making it clear that he wanted to "expedite" proceedings and get an execution date – but the investigation is still ongoing, according to FBI Special Agent Eric Gonzalez, who revealed that there have been no new developments in the case.