Marriage Does A Body Good! Zach Galifianakis Shows Off Massive Weight Loss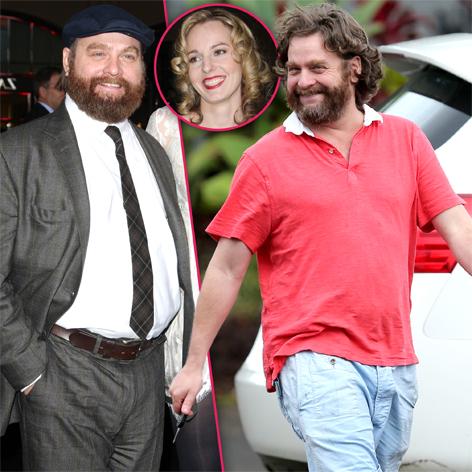 Zach Galifianakis is looking more and more like his Hangover costar Bradley Cooper every day!
The 43-year-old actor, who tied the knot to Quinn Lundberg in August 2012, showed off his massively slimmed down body on the beaches of Hawaii on Friday – and RadarOnline.com has the details about his impressive weight loss transformation.
Galifianakis, who soared to international stardom as a portly misfit in the surprise blockbuster hit, looked almost unrecognizable from his former self in a red polo short and blue swimming trunks as he strolled on the shoreline with his bikini clad wife.
Article continues below advertisement
How did he lose all that weight? Zach revealed on Live with Kelly last July that his diet secret was giving up beer.
"If you don't drink twenty beers a night, you lose weight. Who knew?" he quipped.
The actor lost so much weight, that he ended up having to wear a prosthetic belly while filming The Hangover 3, which will be released in May.
What do you think about Zach's slimmed down look? Sound off below.