Who Ate All The Hot Dogs? Obese Soccer Fans To Get Special Reinforced Supersized Seating At World Cup!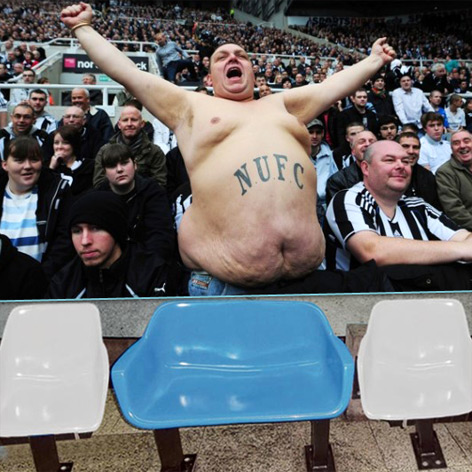 Article continues below advertisement
"Some fans are simply too big to fit in a standard seat," a source told UK newspaper The Sun.
Obese seats, priced around $60, are already being sold for June's Confederations Cup in Brazil, which sadly doesn't feature the USA team, as a dry run for next year's World Cup .
World's Heaviest Woman Reunites With Ex-Husband, 'I Miss Our Sex Life,' He Says
One of the stadiums that will be used during the tournament, the Castelao venue in Fortaleza, boasts 120 'fat seats' in its 64,000 capacity.
That should keep the hot dog stands busy!