Christina Aguilera Looking Slimmer & Sexy At The Voice's Season 4 Premiere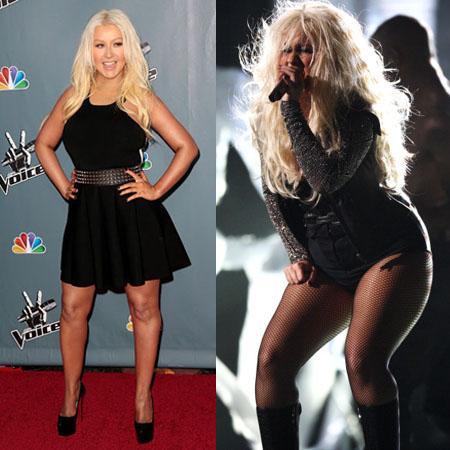 Article continues below advertisement
Christina, who's taking this season off (along with Cee Lo Green), told US magazine she's unsure of when she'll return to NBC's talent show.
"I can't say anything right now," the Beautiful singer explained. "I can only do what feels right for me in the moment and right now (this is) what's important for me, and this is why I love the show, and why I'm coming back in support."
The Voice, featuring new judges Usher and Shakira, airs on NBC Mondays and Tuesdays at 8/7c.