Stop Acting Like A Child! Tamra Barney Slams Gretchen Rossi As War Of Words Continues!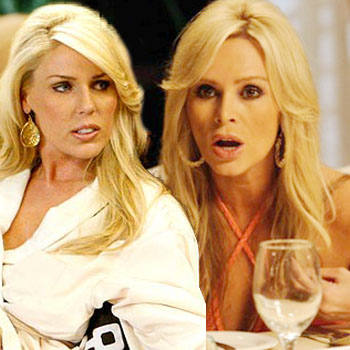 Article continues below advertisement
"She ran to the press with an overly dramatic statement, she should have talked to me first."
Tamra defended her insult, but explained that she harbored no ill will toward Gretchen.
"I never meant to hurt her feelings."
Apparently their friendship is on the rocks, because Tamra said that despite Gretchen trying to reach her by texting her for four hours, they still haven't hashed things out.
"I haven't talked to her since it all went down last week, but I plan on talking to her in person like an adult."
The premieres on April 1 on Bravo.