Steubenville Prosecutors Say 16 More Minors Face Charges In Rape Case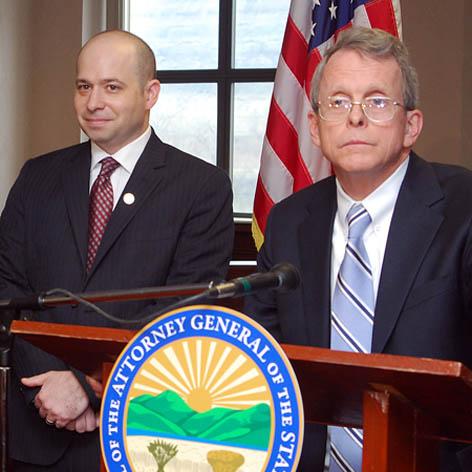 It's not over! Prosecutors in the Steubenville rape case announced Sunday that they are seeking charges against 16 more minors.
Ohio State Attorney General Mike DeWine revealed that a Grand Jury will be called April 15 with as many as 16 others facing possible charges.
"We've gone a long way in this investigation and we're almost there. The grand jury will finish up that investigation," DeWine said shortly after Ma'lik Richmond and Trent Mays were found guilty of rape.
Article continues below advertisement
The 16 people all refused to talk to investigators, DeWine said. Possible crimes to be investigated include failure to report a felony and failure to report child abuse.
"This community desperately needs to have this behind them, but this community also desperately needs to know justice was done and that no stone was left unturned," he said.
A 16-year-old girl who was allegedly extremely intoxicated and believes she may have been drugged, was digitally assaulted by Richmond and Mays, and left with her clothes off.
A photo of her passed out and being carried by her hands and feet went viral, as did videos of boys talking about the girl being raped.
"They treated her like a toy," special prosecutor Marianne Hemmeter said Sunday.
As RadarOnline.com previously reported, the girl's mother addressed the court prior to sentencing and said she has "pity" for the two guilty teenagers.
They were tried as juveniles and will both be released at the very latest when they turn 21.