Ryan Gosling Taking A Break From Acting: 'I've Been Doing It Too Much'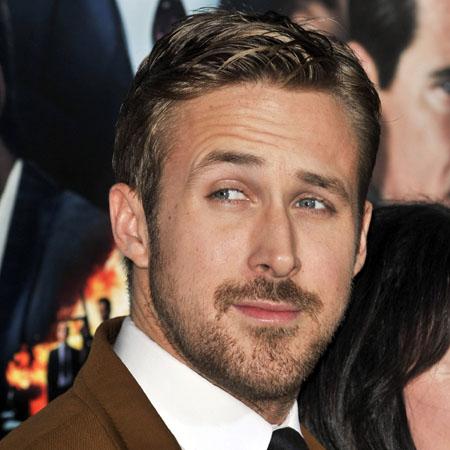 Hey Girl, bad news! Ryan Gosling has announced he's taking a break from acting, but there's a silver lining in this dark Hollywood cloud -- the hunky Canadian has two films in the can: The Place Beyond the Pines, opening March 29 and co-starring his real-life girlfriend, gorgeous Eva Mendes, and Only God Forgives in May.
"I've been doing it too much," the notorious knitter, 32, says, in an extremely candid interview with AP writer Jake Coyle. "I've lost perspective on what I'm doing. I think it's good for me to take a break and reassess why I'm doing it and how I'm doing it. And I think this is probably a good way to learn about that. I need a break from myself as much as I imagine the audience does."
Article continues below advertisement
Gosling also told the AP he's apprehensive about the choices he's made when it comes to his highly successful career.
"The more opportunities I'm given, the more I learn about how easy it is to (expletive) it up," he says. "You fight for freedom and then you get it, and then you have enough rope to hang yourself. It's like trying to exercise some restraint because I do have so much freedom," he said.
During the interview, the strikingly handsome Gosling also talks about getting tatted up for The Place Beyond the Pines, in which he plays a motorbike rider in a traveling circus who turns to bank robbing to support his child.
"One thing that kind of handed me the key to the character was that I totally overdid it with the tattoos," Gosling explained.
"I said to (director) Derek (Cianfrance), 'I've got to lose this face tattoo. It's the worst. It's so distracting and it's going to ruin everything.' And he said, 'Well, I'm sure that's how people with face tattoos feel. So now you have to pay the consequences of your actions.' So I had to do the whole film with it and now see it on posters. It gave me a sense of shame that I feel was inherent to the character."
Article continues below advertisement
He also acknowledged during the interview that he's still trying to find balance in his obsessiveness for getting into character for a film.
"I don't know what I'm doing," he says. "I haven't quite figured out what the balance is between being able to be lost in it -- or try to, anyway -- and then step outside of it."
Gosling -- who's starred as the romantic lead in many films -- says much to the dismay of his female fans, there's one character he is not.
Yep, Noah in The Notebook.
"By virtue of being in a movie like that, it just changes people's perception of you," he says. "But it doesn't make it true."
Gosling's decision to take a break from acting is certainly understandable; he's been performing for decades, having begun his career as a child star on the Disney Channel's Mickey Mouse Club.