Exclusive
K-Stew Who? Robert Pattinson Having Great Time Down Under, Doesn't Want To Come Back!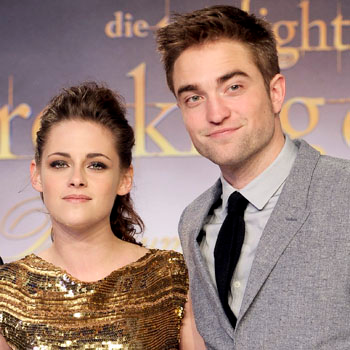 Robert Pattinson is having such a great time filming The Rover down under in Australia, that he's dreading coming back to reality, RadarOnline.com is exclusively reporting.
The Twilight Saga hunk, who began shooting the near-future Western set in the outback on February 5, still has nearly 3 weeks till production wraps. But that hasn't stopped him thinking about his return to the hustle and bustle of Los Angeles and, in particular, his on/off relationship with Kristen Stewart.
Article continues below advertisement
Being in the wilderness has allowed Robert, 26, to clear his mind of all his worries, something he couldn't do with Kristen, 22, around.
"Temperatures may have topped 50 degrees at times during filming, but Robert's been happy to be away from Los Angeles," a source close to the couple reveals to Radar.
"The set really is in the middle of nowhere, a good drive from Adelaide, so it's been the ideal setting for him to forget all his troubles and bury himself in his work.
"After filming, Robert's been keen to socialize with the cast and crew and loves being in the outback, away from city life.
"It's the peace and quiet he has needed since his relationship woes with Kristen, and the perfect way to reevaluate things.
"But, with just short of three weeks left of filming, Robert's beginning to get nervous about returning to LA and Kristen.
"He left in frosty circumstances and needs to make a decision on what to do next. Either way, it will involve a big sit down chat with Kristen and that's something he's not looking forward to," the source says.
As RadarOnline.com previously reported, in the meantime, K-Stew has been pouring her heart out to Taylor Lautner about R-Pattz, while strategically fishing for information on the Brit actor.
"Kristen has been spending a lot of time with Taylor of late because she's been using him as a sounding board for her relationship with Robert," a source exclusively told Radar.
"She thinks that he may have some insight in how she should proceed with Robert – and where their relationship is going."