Rihanna Planning Baby With Chris Brown, 'Thankful For Our Fresh Start'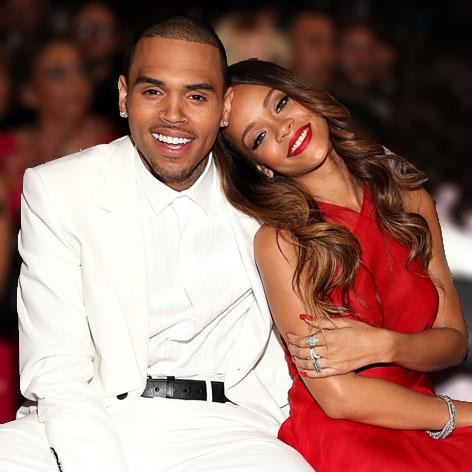 Rihanna is no longer pulling any punches about her renewed romance with Chris Brown. The singer is now even talking about having a baby with the man who brutally beat her three years ago.
"Now that we're adults we can do this right," the singer told Elle UK . "We got a fresh start and I'm thankful for that. Right now that's just want we want."
Calling their new relationship "unbreakable," Rihanna, who sports a tattoo of a gun on her side, predicts she'll be a mother in five years.
Article continues below advertisement
"I will probably have a kid. And I'm praying I can go on vacation for a good month," added the newly-minted fashion designer. "And I'll have set some things up so I don't have to tour for the rest of my life, even though I love touring. I want health and happiness in five years. I want to be healthy and happy."
And she wants to have that with Brown.
Her new single, Stay, she explained, "is a story about having love that's close and wanting it to last forever. You don't have that feeling with everybody so when you have it you don't want to let got of it. I would definitely say that he Chris is the one I have that kind of relationship with."
Brown is still on probation for his February, 2009 assault on Rihanna, with the Los Angeles District Attorney now challenging that the rap star completed his required community service.
Brown's attorney Mark Geragos denies the allegation, and a second hearing on the matter is set for next month.