Troubled 'Terminator' Star Nick Stahl Looking Healthy & Happy Out With His Family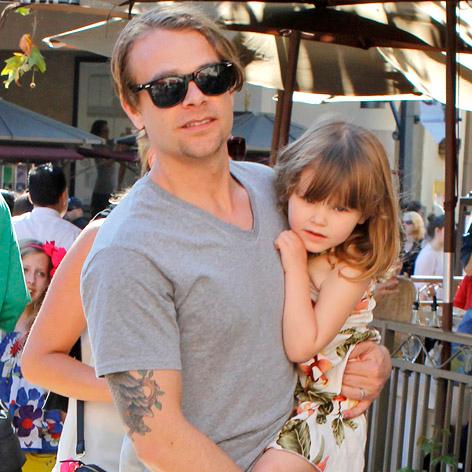 Are better times ahead for Nick Stahl ?
It looked that way Saturday when Nick, his smiling wife Rose and their daughter, Marlo, were all spotted shopping at The Grove in L.A.
The simple family shopping trip appears to have marked a dramatic turn-around for the talented but long-troubled actor.
The Terminator 3: Rise of the Machines star, who has battled drug addiction since his teens, was twice reported missing last year by his worried wife, who at one point feared he was dead from an overdose.
Article continues below advertisement
The pair separated, and Rose even requested a court order requiring Nick have a clean drug test before being allowed to visit with their daughter.
The actor was in and out of rehab, but then, as RadarOnline.com reported, he was arrested in December on suspicion of lewd conduct in an adult movie theater. Fortunately the prosecutor opted not to proceed, citing a "lack of evidence."
Stahl may also be getting back to work. He's listed as part of the cast for a movie in development called, The Unknown Son.