Single In The City! Michelle Williams Walks Alone After Jason Segel Breakup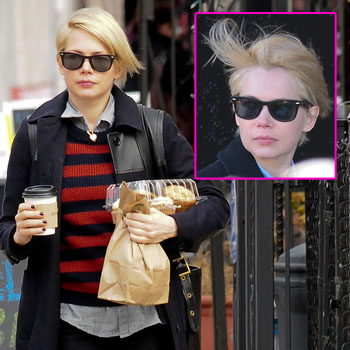 Michelle Williams put on a somber face as she spent the day alone in New York City and RadarOnline.com has the photos of her solitary stroll.
Fresh off her whirlwind world promotion tour for Oz the Great and Powerful, Michelle ran errands in the city alone just a few days after the news of her split from boyfriend Jason Segel broke.
Michelle and Jason were often spotted with her daughter with the late Heath Ledger, Matilda Ledger, hanging out together in the Big Apple, but it was their living on opposite coasts that put a strain on their relationship and she broke up with him via text.
Article continues below advertisement
"She felt terrible" a source said. "She didn't want to deal with him face-to-face."