Burned, Hairy & Heavy: Michael Phelps Shows Off Post Olympic Body In A Speedo!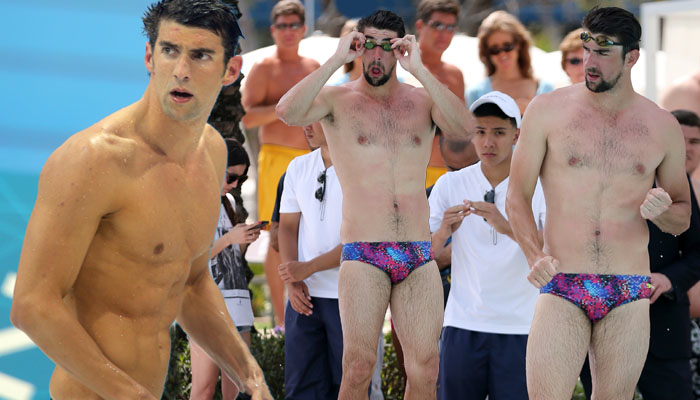 What the hairy heck?
Michael Phelps is clearly not competing anymore because he's letting himself go – in a way only an Olympian can.
The 22-time medalist stripped down to a colorful retro Speedo swimsuit in Miami and RadarOnline.com has the photos of his new look – which includes a lot of body hair, a sunburn and some extra pounds!
During the Olympics, Michael was on a strict diet and burning off thousands of calories a day, but now that he's taking it easy he's gained a little weight (but is still the fittest guy at the pool!)
Article continues below advertisement
He's also letting his body hair grow back, after keeping it off to increase his time, but the hairy beast looks like he forgot the most important thing – sunblock!
With his red skin shining in the sun Michael filmed a commercial at the Fountainbleu hotel pool.
This is how it's done Ryan Lochte!