Who's That Girl? Madonna's Daughter Lourdes Leon Walks With Dad Carlos In SoHo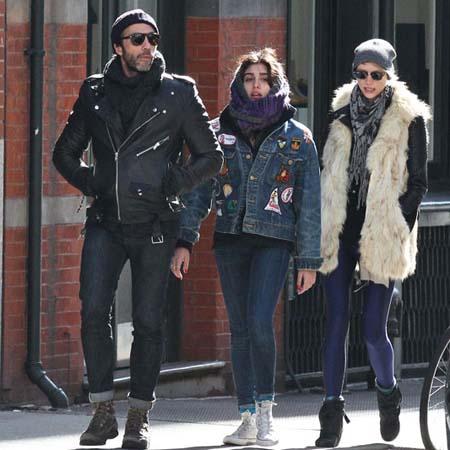 Madonna's daughter Lourdes and her father Carlos Leon matched as they took a stroll on a chilly Sunday in Manhattan's trendy SoHo area, and we've got the pics for you right here on RadarOnline.com.
The young fashionista, who has a line called Material Girl, was bundled up in all blue denim ensemble and a sweater, while Carlos, 46, wore a leather jacket, blue jeans, a beanie and glasses. Both wore cowl neck knits to keep warm on the early March New York day.
Article continues below advertisement
Carlos' girlfriend, a blonde beauty, accompanied the father and daughter on the outing, in which they stopped at an Adidas store.
In 2011, Carlos called himself a "lenient dad" in an interview with People.
"I'm very empathetic, and I'm good at listening to my daughter ... I'm probably a bad dad when it comes to disciplining her."
The Oz star said he's "dreading" the day Lourdes, now 16, brings a boyfriend home.
"I want her to stay young forever. I'm already overprotective, so when the time comes, I will be ready to have a talk with the guy she brings through the door. He better be ready, because I'll give him the rundown!"