Exclusive
Lindsay Lohan Trial: Prosecutor Will Oppose Any Move To Postpone The Case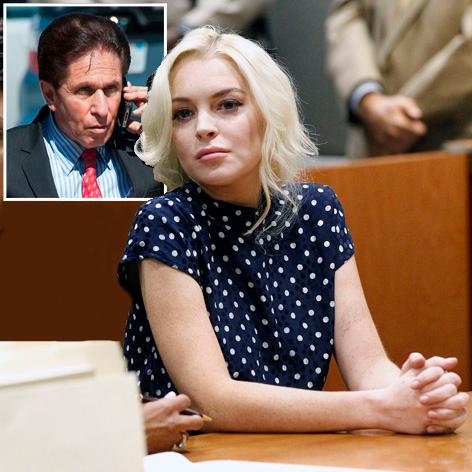 Lindsay Lohan's New York-based attorney, Mark Heller, still hasn't told the prosecutor handling her 'lying to cops' case that he wants to bring in a California lawyer join the case, RadarOnline.com is exclusively reporting. And if he does so Monday morning, Santa Monica City Attorney Terry White will definitely oppose any move to postpone the trial.
"Mark Heller has made absolutely no mention of having a California lawyer become part of the defense team in his conversations with City Attorney White, a law enforcement source tells RadarOnline.com exclusively," and no legal documents have been filed to formally add a new member to Lindsay's defense team.
Article continues below advertisement
"It's anticipated that Heller is going to do this during before the trial formally starts on Monday and then immediately ask for a continuance in the guise of giving the new lawyer enough time get up to speed with the case. The prosecutor will absolutely oppose any further delay in the proceedings.
"He feels Lindsay's defense team has had more than enough time to prepare, and if the argument is going to be made that Lohan didn't make a decision about a new lawyer until the 11th hour, she could be out of luck. The judge told Heller at the last hearing he wouldn't grant a continuance so they are really pushing it," the source says.
Heller, who has been chastised by the judge during pre-trial hearings for his lack of knowledge about California law, has asked a local criminal lawyer to assist him. Paul Wallin of Wallin & Klarich, said the attorney who was requested from his firm is David Wohl, a regular legal analyst for Fox News.
"We are awaiting Ms. Lohan's approval," Wallin told the Los Angeles Times Saturday. "Mr. Heller made the request. The court and our firm want to ensure the integrity of this case."
Article continues below advertisement
Wohl is saying he was hired by Papa Lohan, and told his 743 Twitter followers on Friday night, "My law firm was hired by your Dad. He wants nothing but the best for you. We will be there Monday to help, if we're allowed."
Sources close to the Lohan family told us, "Wohl tried calling the prosecutor over the last two weeks, but never got a return call. White probably didn't call him back because he wasn't part of the case."
During a recent pretrial hearing, L.A. County Superior Court Judge James Dabney told Heller that if Lohan proceeded with Heller as her sole attorney, she would be required to sign a waiver stating he was incompetent in California law.
Prosecutors in Santa Monica have charged the Liz & Dick star with one misdemeanor count each of reckless driving, providing false information to an officer and willfully resisting, obstructing or delaying an officer in connection with her Porsche rear-ending a truck last June 18. Lohan told cops she was a passenger and not the driver.
Article continues below advertisement
Even if LiLo is acquitted on the lying to cops, she could still be sentenced to 245 days in jail for violating terms of her probation in her necklace theft case. Lohan turned down a plea deal that would have sent her to rehab for 90 days.
Judge James Dabney will assign the case to a courtroom on Monday, and the trial is expected to begin on Tuesday.
Repeated calls for comment to Mark Heller, weren't immediately returned.
Stay tuned to RadarOnline.com for developments on this story.