Lindsay Lohan: Trial To Start Monday But She Still Hasn't Approved New Lawyer To Take Over!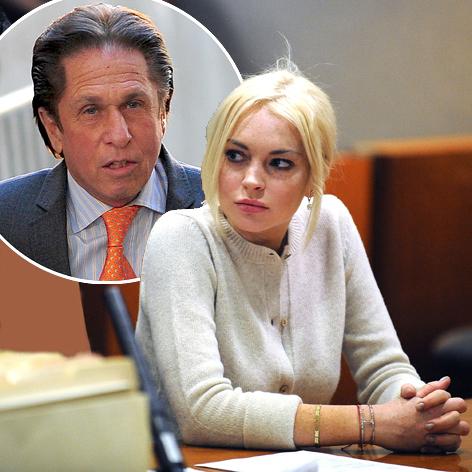 Lindsay Lohan is set to go to trial on Monday, but as of Saturday afternoon, she still hadn't approved a new lawyer taking the lead from disgraced attorney Mark Heller!
Heller, who is from New York and has been chastised by the judge during pre-trial hearings for his lack of knowledge about California law, has asked a local criminal lawyer to assist him. Paul Wallin of Wallin & Klarich, said the attorney who was requested from his firm is David Wohl, a regular legal analyst for Fox News.
Article continues below advertisement
"We are awaiting Ms. Lohan's approval," Wallin told the Los Angeles Times Saturday. "Mr. Heller made the request. The court and our firm want to ensure the integrity of this case."
But first LiLo has to approve, and that still hasn't happened.
"My law firm was hired by your Dad. He wants nothing but the best for you. We will be there Monday to help, if we're allowed," Wohl tweeted to his 743 Followers late Friday night.
A few hours earlier, he tweeted that he'd be in court "on behalf of" the troubled starlet's dad, Michael Lohan .
The last time Lindsay was in his courtroom, L.A. County Superior Court Judge James Dabney told Lohan that if she proceeded with Heller as her sole attorney, she would be required to sign a waiver stating he was incompetent in California law.
As RadarOnline.com reported, if another attorney is brought in as the lead on Monday, he's expected to immediately request a delay in the trial.
Article continues below advertisement
Heller asked for such a delay at a hearing several days but Judge Dabney denied it.
Prosecutors in Santa Monica have charged the Liz & Dick star with one misdemeanor count each of reckless driving, providing false information to an officer and willfully resisting, obstructing or delaying an officer in connection with her Porsche rear-ending a truck June 18. Lohan told cops she was a passenger and not the driver.
As RadarOnline.com exclusively reported, Lohan's former assistant Gavin Doyle was her passenger that day and is "fully cooperating" with prosecutors.