Exclusive
Lindsay Lohan Takes Private Jet To LA After Missing Red-Eye Flight To Make Court Hearing, Dad Says She's 'Dancing With The Devil'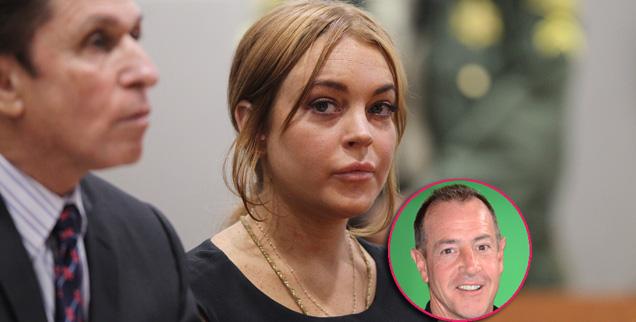 It appears Lindsay Lohan will make her mandatory court appearance Monday morning in Del Aire, California in her 'lying to cops' case after all. The troubled starlet missed her red-eye flight from New York to Los Angeles overnight; however, she later tweeted: "Thanks Mr. Pink for the private jet see you all in a few hours in LA." Still, her father Michael is exploding with anger about her dire situation.
Article continues below advertisement
"So where is Lindsay's responsible mom now? At another charity, bombed out her mind, flailing her hands or giving herself a standing ovation, like she did the other night!"
Michael railed exclusively to RadarOnline.com.
"How in the world does a mother who claims to be so "close" and supportive, allow this to happen? How can Dina control Lindsay when she can't control herself?" he added.
As RadarOnline.com previously reported, any attempts by Lindsay or her New York-based lawyer, Mark Heller, to delay her trial will be denied by the judge in the case.
With that in mind, Michael has choice words for both Dina and Mark. "This would never happen on my watch. But I will say this...WATCH what's to come. I am done with the Heller and Dina dance.
"I think it's really sick that they can't get her out here! If Dina can get to all these parties, why can't she fly out here?"
Lindsay's dad also had a warning for his famous daughter. "Like the saying goes, you can't dance with the devil and expect to go home with Jesus."
Lindsay's hearing is set to begin at 8:30 a.m. PT, and RadarOnline.com will bring you all the latest developments as they happen.