Larry Hagman's Beloved Ranch Sells For Less Than Half Original Asking Price, Take A Peek Inside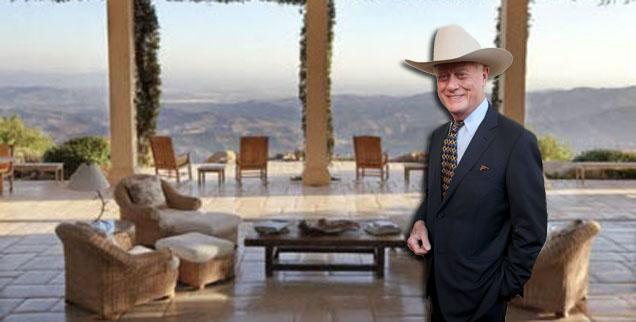 The Ojai, CA ranch owned by the late Larry Hagman and his widow Maj has been sold for rock bottom price of $5 million. It was first listed in 2009 for $11 million.
Located just an hour from L.A., the Ojai spread has 43 acres. There's a seven bedroom, 18,000 sq. ft. main house and a caretaker's cottage, both of which are solar powered, plus a two bedroom guesthouse.
The property boasts a 43-foot-long lap pool, more than 200 avocado trees and even a helipad!
Article continues below advertisement
The Dallas star, who died last year at age 81, called the place Heaven. Maj suffers from Alzheimer's disease, and is being cared for by family.
As RadarOnline.com reported, a penthouse apartment the couple owned in Santa Monica, sold earlier this month -- also for $5 million.