Another Bizarre Celebrity Baby Name! Kristen Bell And Dax Shepard Welcome Baby Girl Lincoln Bell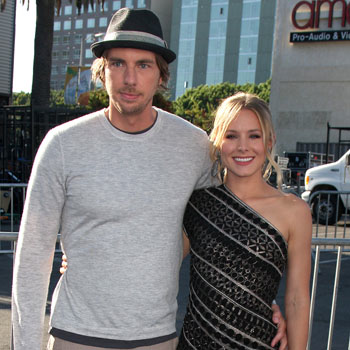 Celebrities are not just like us when it comes to baby names!
Kristen Bell and Dax Shepard welcomed their first child, a baby girl, making the announcement on Twitter on Thursday, and the comedic duo definitely came up with a creative name!
"Lincoln Bell Shepard is here," the Parenthood star tweeted. "She has her mom's beauty and her dad's obsession with breasts. Hooray!"
"My new roommate poops her pants and doesn't pay rent," Bell followed up. "Basically Dax Shepard pre-sobriety :) welcome baby Lincoln xo."
Article continues below advertisement
It was just yesterday that Bell shared a snap of her huge baby bump being cuddled by her dog.
Congrats to the new parents.