Kelly Osbourne's Seizure: Doctors Still Trying To Figure Out What Happened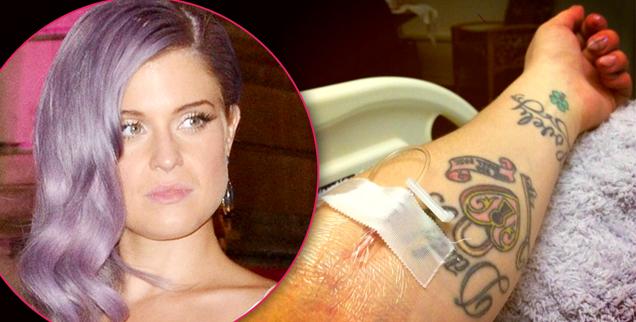 Kelly Osbourne is still in the hospital after she suffered a seizure on the set of her television show, and she says doctors are still trying to determine what caused the frightening episode.
"Thank U all 4 UR beautiful well wishes yes I did have a seizure they are just trying to figure out why," Kelly Tweeted from her hospital bed with a picture of her tattooed arm with an IV.
The Fashion Police host, 28, was working on Thursday when she turned to her co-stars and said "I don't feel well," and collapsed on the ground.
Article continues below advertisement
An audience member rushed to her aid, and she was quickly taken by ambulance to a Los Angeles hospital.
Kelly's family has had a difficult time lately with her brother Jack Osbourne's Multiple Sclerosis and her mother Sharon Osbourne's double mastectomy.
Get well soon Kelly!