Not A Beautiful Legal Day For The Kardashians! Kim, Kourtney And Khloe's Makeup Line Khroma Beauty Served With Injunction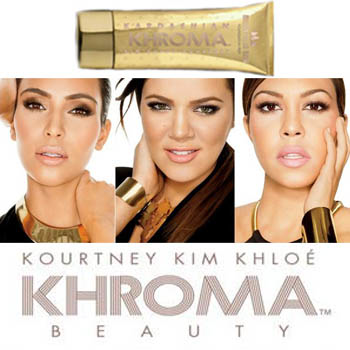 Kim, Kourtney and Khloe Kardashian better start brainstorming another name that starts with "K" for their beauty line!
The reality family, who recently launched their beauty line Khroma Beauty and have been promoting it all over the world and on social media, encountered a major legal setback on Monday when a judge issued a preliminary injunction because their name is way too similar to another cosmetics brand called Kroma – and RadarOnline.com has the details.
Article continues below advertisement
Makeup artist Lee Tillett sent a cease-and-desist letter in 2012 to Boldface Licensing + Branding, the company that owns Khroma's beauty license, and eventually filed a $10 million lawsuit in January accusing the Kardashians of stealing the name from her and claiming that it would cause confusion in the marketplace.
"I developed the Kroma line myself, built my business through my own hard work and took the legal steps necessary to protect it," Tillett, who trademarked the name in 2010, said in a press statement. "And yet I have now been forced into legal battle with the Kardashians simply because they have decided to take something that doesn't belong to them."
On Monday, according to Law360, U.S. District Judge Audrey B. Collins issued a preliminary injunction against Boldface and the Kardashians agreeing with Tillett, which they can appeal within seven days.
"Tillett has demonstrated that she will likely lose business opportunities, customers and goodwill due to Boldface's use of the confusingly similar Khroma Beauty marks," she explained in her ruling. "The court has little doubt that, in short order, the Khroma Beauty products will likely eliminate Tillett's business entirely, creating irreparable harm sufficient to justify an injunction."
Whose side are you on? Sound off below.