Exclusive
Murder Mistrial? Jodi Arias 'Confident She Will Go Free,' Reveals Pal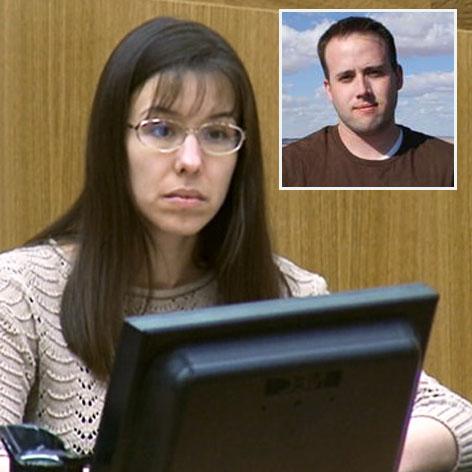 While the jury bombards her with a hundred questions to decide whether she lives or dies, Jodi Arias believes the bombshell case is heading for a mistrial, her close friend exclusively reveals to RadarOnline.com.
"She is feeling pretty confident that there is going to be a mistrial, and that it is going to look bad for the prosecution," Bryan Carr, who has been visiting the murder defendant in jail for the past year tells Radar.
Article continues below advertisement
"Even, if there's no mistrial, in the state of Arizona, the average sentence for manslaughter for a female is six years, and she has already served over four years in jail so she thinks she could even get 'time served' and then five years parole," explains her 29-year-old pal.
"That is one big thing that she is praying for."
If Arias is released rather than being sent to death row, she told Carr during his last visit two weeks ago, that she plans to head east and stay with a friend in Rhode Island.
"She said she definitely won't go back to her family's house," says Carr.
The femme fatale has often been compared to Casey Anthony, who went in to hiding for fear of her life after her murder acquittal, but Bryan doesn't think Jodi has to worry about violent backlash from haters if she is set free.
"I think she will be safe, I don't think her life will be in danger or that anyone will try and harm her," he tells Radar.
"She will have more trouble in terms of getting a job," Carr explains, adding that he doesn't know if Jodi, 32, has plans to sell her story if she is ever a free woman again.
"I would love to be her friend if she got out so I think there is a good chance of us hanging out," says the pal, who adamantly denied there was any romantic aspect to their relationship.
"I am not in love with her. I just look at her as a friend and me being a friend supporting her," he vows.