By George! Channing Tatum Says He'd Have Sex With George Clooney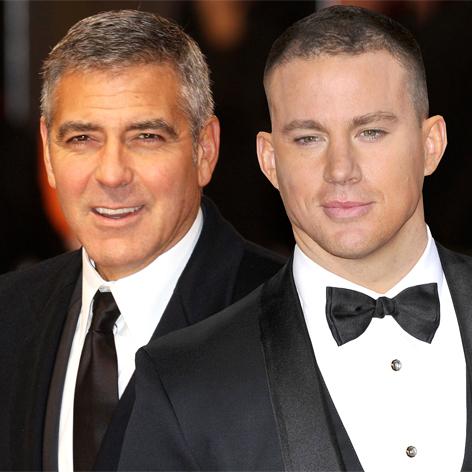 Channing Tatum, asked who he found to be Hollywood's sexiest man, didn't let the people down with his tongue-in-cheek answer.
"Well I've spent time with George Clooney and he's the most interesting man on the planet," Tatum, 32, told reporters at a screening for his upcoming film White House Down, according to the UK Sun. "He can do it all.
"Yep, I guess what I'm saying is I'd have sex with him."
The A-listers spent time together in July of 2012 when Channing stayed at Clooney's home in Italy along with their respective significant others, Jenna Dewan and Stacy Keibler.
Article continues below advertisement