Gay NFL Player Ready To Come Out Of The Closet: 'The Time Is Now'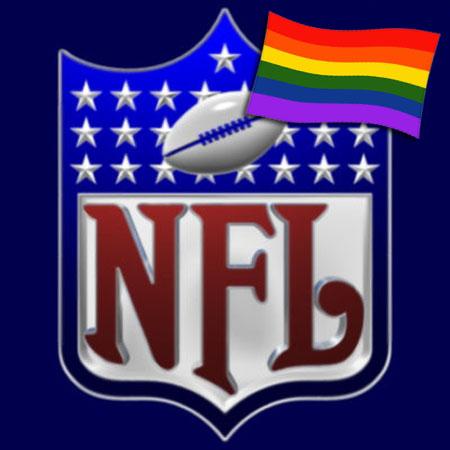 As the U.S. Supreme Court hears historic arguments Tuesday on the controversial issue of gay marriage, RadarOnline.com has learned that a current NFL player is considering coming out in the next few months – a move that would be groundbreaking in the macho and often homophobic world of male-dominated sports.
News of the player's decision comes from Mike Freeman, a National NFL Insider and Enterprise Writer for CBSSports.com. In an article posted Monday, Freeman does not name the player, but says, if he does come out, he wants to keep playing. He says he's basing his conjecture after conducting interviews with current and former players.
Article continues below advertisement
Freeman writes, "I'm told this player feels the time is now for someone to take this step -- despite homophobic remarks from San Francisco 49ers defensive back Chris Culliver and the controversy arising recently at the Indianapolis Scouting combine, when prospects were asked questions about their sexuality.
"This player's true concern, I'm told, is not the reaction inside an NFL locker room but outside of it. The player fears he will suffer serious harm from homophobic fans, and that is the only thing preventing him from coming out. My sources will not say who this alleged player is."
Although there have been openly gay athletes in the past (Greg Louganis, Martina Navratilova, Billie Jean King, John Amaechi, to name a few), most came out only after their professional careers were over.
VIDEO: Gay Man Confronts 'Preacher' Spewing Hatred On NYC Subway, Fellow Riders Applaud
In his article, Freeman states there has never been an active openly gay player in a major American team sport, but he notes times are changing.
MORE ON:
Same Sex Marriage
Article continues below advertisement
"I honestly think the players of the NFL have been ready for an openly gay player for quite some time now," said Scott Fujita, a free agent linebacker who has played for the Chiefs, Cowboys, Saints and Browns. "Trust me, the coming out of a player would create much bigger waves outside the locker room than inside. The way I've seen the conversation around LGBT issues evolve, especially in the past few years, has been encouraging. Guys are more accepting than they used to be. Even those who raise personal objections to homosexuality, some of whom are good friends of mine, would still be able to coexist and accept a gay teammate."
But Fujita isn't just talking the talk – he's working with a coalition of current and former NFL players, NFL team owners, a music mogul and others to create a safe atmosphere for gay players to come out.