Facing RHOBH Axe, 'Broke' Taylor Armstrong Stressed Out Over Finances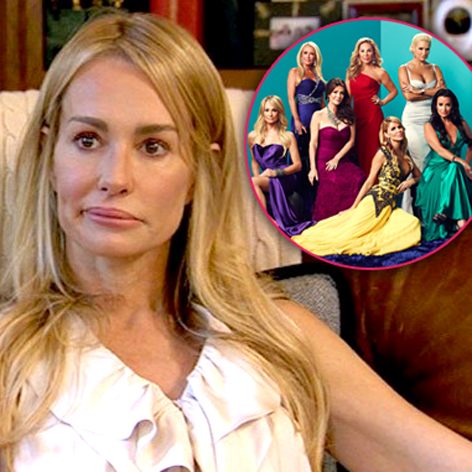 The Real Housewives of Beverly Hills cast member Taylor Armstrong is extremely stressed about her bleak financial situation because she is being cut from the hit Bravo series, which had been her primary source of income, RadarOnline.com is exclusively reporting.
"Unlike the other housewives on the show, Taylor is broke, and with most of her money coming from the reality show," a source close to the situation tells RadarOnline.com exclusively.
Article continues below advertisement
"Her husband, Russell, left her seriously in debt when he committed suicide. Taylor doesn't know what she is going to do for money. Her daughter Kennedy, attends a swanky private school, and she doesn't know how she is going to be able to pay the little girl's tuition bill next year. Compounding matters, Taylor has to move, because the house she has been living in, which is a rental, is up for sale," the source says.
MORE ON:
Russell Armstrong
Armstrong also revealed on a recent episode that she was being sued for more than a million dollars!
Maybe Armstrong could ask her married lawyer boyfriend, John Bluher for financial assistance!
For the past several weeks, the reality widow flaunting her smokin' hot romance with her boyfriend.
RadarOnline.com exclusively reported in January 2012 that Armstrong was having an affair with Bluher, less than six months after Russell committed suicide, but the blonde beauty denied the romance for several months.
Armstrong "is hopeful that she can get an endorsement deal, or even get her own reality show about being a single mom. John has been very supportive of Taylor, and she hopes to land on her feet," the insider told us.