Reality Star Ex-Girlfriend Of Man Who Called Cops On Jennifer Capriati Says 'He Did The Same To Me!'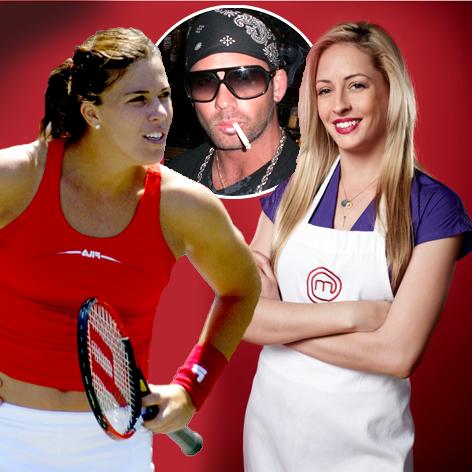 Jennifer Capriati is getting support from a reality TV star in her he-said-she-said battle against former boyfriend, Ivan Brannan.
Christine Corley, a high profile contestant on season 2 of Gordon Ramsey's MasterChef, says that Brannan also called the cops on her, claiming she hit and stalked him.
"He is doing to Jennifer Capriati what he did to me," Corley, who has a three-year-old child with the 28-year-old Brannan, told GossipExtra . "When I read your story about this, it made me feel like I'm not crazy.
Article continues below advertisement
"This man is just a master manipulator who goes from woman to woman to get some money....or access to the best parties in town. He'd disappear for months at a time and come back when he needed more money," she told the website.
As RadarOnline.com has been reporting, Brannan called 911 on Valentine's Day, alleging that Capriati had beaten him.
The former top tennis pro was questioned by the cops but was not detained or arrested.
MORE ON:
Celebrity Justice
Last November, Brannan claimed Capriati had been stalking her, and he unsuccessfully tried to get a restraining order against her.
"I have not doubt he is with Jennifer for her money, and when he is done with her, he tries to get rid of her by any means he can find. Including by getting police involved," Corley added. "He accused me several times of beating him, but no charges were ever filed because police knew if was not true."
Corley has been reaching out to Capriati on her Twitter chriscorleymc2 page. "He did the same thing to me WHAT he did to you," she wrote Saturday.
Capriati, who was inducted into the International Tennis Hall of Fame last July, is letting her legal rep do the talking.
"The current facts being circulated by Mr. Brannan are an over exaggeration and the police report is one-sided in Mr. Brannan's favor since they failed to get Ms. Capriati's side of the story. We will make sure that Ms. Capriati's side of the story is fully conveyed and when the truth comes out she will be vindicated from these charges," the rep told us.