Arrest Warrant Sought For Former Tennis Pro Jennifer Capriati, Battery On Ex-Boyfriend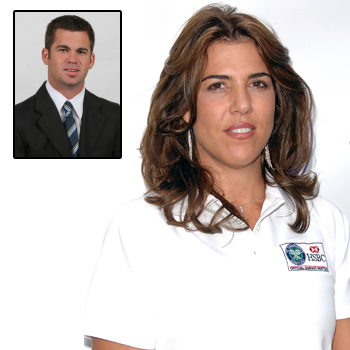 An arrest warrant is being sought in Florida against former tennis pro Jennifer Capriati because of a Valentine's Day altercation with her ex-boyfriend, RadarOnline.com is reporting.
According to Gossip Extra, the North Palm Beach Police Department could charge the 36-year-old Tennis Hall of Famer with battery and stalking because of a police report that states she hit ex Ivan Brannan in the chest several times with her fist while at the Oxygen Health and Fitness gym on February 14.
Article continues below advertisement
The report states that while arguing outside the men's locker room, a yoga instructor told police that Capriati hit Brannan and while they intervened, he ran into the locker room to call 911.
Capriati fled the scene but police stopped her just a few miles away, but let her go, which leaves the Palm Beach County State Attorney with a decision as to whether a warrant should be issued or not.
Last November Gossip Extra also reported that Brannan sought a restraining order against Capriati — whom he claimed called his workplace more than 100 times in just one day — but was denied by a judge, despite two separate investigations being launched because of incidents between them.
Capriati has a prior arrest record for a 1994 shoplifting charge and a possession of marijuana charge that same year.
In 2010 Capriati was hospitalized after an accidental prescription drug overdose.