Awkward Much? Recently Split Danny Boyle And Rosario Dawson Totally Ignore Each Other At Press Junket!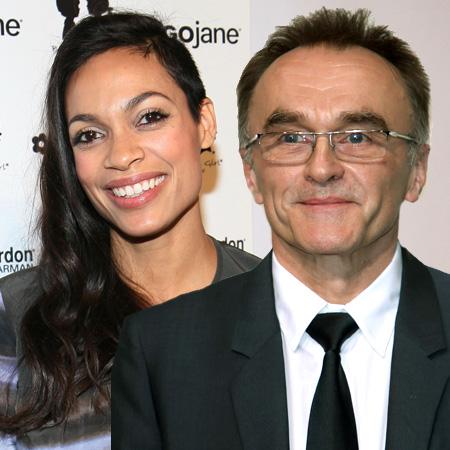 That awfully awkward moment when you bump into an ex after going your separate ways must be made 1000 x worse when it happens in front of the world's media!
Case in point — former couple, movie director Danny Boyle and actress Rosario Dawson, reunited over the weekend for a press junket promoting their new movie, Trance - and you could cut the tension with a knife!
"Rosario and Danny didn't interact during interviews," a source told US Weekly.
Article continues below advertisement
"It was pretty obvious they're no longer a couple."
The source continued: "He was talking to a group of people when she arrived and it was awkward - like a cold greeting, no hug, and they got through it as quickly as possible."
Danny, 56, began dating Rosario, 33, after production wrapped on Trance last May.
"From the outside it looks like there's a lot of dissimilarities, but we actually have a lot in common. We're really similar people. He's a very kind man," Rosario told Access Hollywood in October 2012.
"It was just one of those things where we were going to just go our separate ways had someone not said something."
Rosario also described Danny, who won the Best Director Oscar for Slumdog Millionaire, as a "really brilliant human being" and a "very, very, lovely, kind man."
However, Danny kept his personal life private, refusing to talk about his relationship with Rosario during an interview with UK's Mail on Sunday supplement Live Magazine on March 2, but did say he admired her lack of vanity.