Celebrity Twitter Pics Of The Week! The Good, The Bad & The Outrageous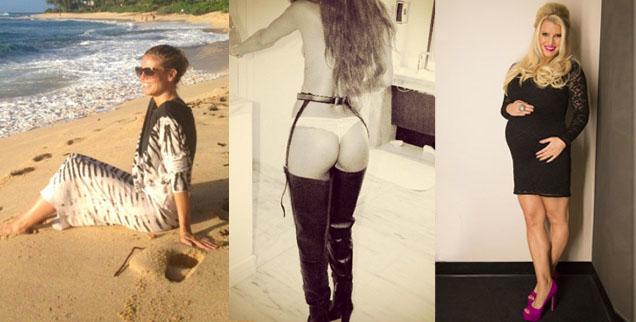 Who were the most snap-happy stars of the week?
From the hottest red carpet events to the privacy of their bedrooms, Hollywood's most sizzling stars were not shy about sharing their personal photos on social media this week – for better or for worse! RadarOnline.com has all the good, the bad and the most outrageous Twitter photos of the week in our special Friday feature.
Before Kim Kardashian had her miscarriage scare, the reality star hit Paris Fashion Week with baby daddy Kanye West and hung out with pals Frank Ocean, and Ciara, while Jessica Alba looked svelte and well-suited in Stella McCartney at the rock royalty's show.
Article continues below advertisement