Hot Topic! Brooke Shields 'Likely' To Join The View After Elisabeth Hasselbeck Given Walking Papers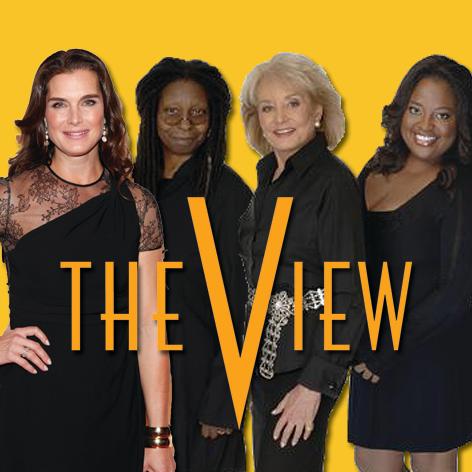 The View is changing yet again with insiders saying Brooke Shields will be joining the chaotic and cast challenged ABC morning show!
The news comes hot on the heels of Joy Behar's announcement that she'll be leaving the show and a shocking report that Elisabeth Hasselbeck's contract hasn't been renewed.
According to the website showbiz411, it's "likely" Brooke will be joining The View next season. Showbiz411's sources say the show's den mother, Barbara Walters, really wants Brooke because 47-year-old actress, who has already guest hosted on The View, has all the right stuff to appeal to fans. She's articulate, has Hollywood connections perfect for nabbing interviews, is the right age, and is a mom!
Article continues below advertisement
The View has been its own "hot topic" since Joy Behar announced she was quitting after 17 years. Then, as RadarOnline.com recently reported, sources say Elisabeth Hasselbeck will also not be back next season. According to US Weekly, Elisabeth was judged to be "too extreme and right wing" to remain on the show.
According to Showbiz411, although The View deal with Brooke isn't yet done, it's close!