Exclusive
A Real 'Royal' Housewife? Hollywood's Baroness Monica Von Neumann In Talks To Join RHOBH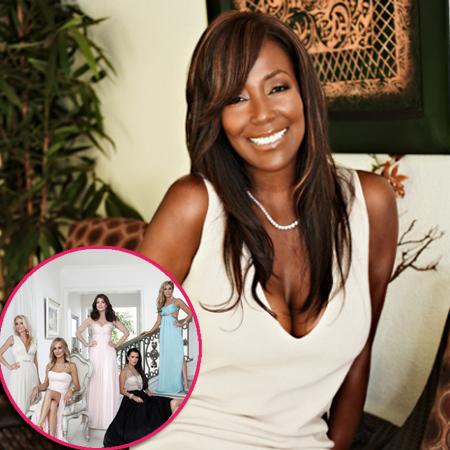 With a major shakeup looming for The Real Housewives of Beverly Hills, the show is apparently looking to add some color to its cast – literally.
RadarOnline.com has exclusively learned that producers for the hit Bravo show approached the Baroness Monica Von Neumann – a gorgeous and wealthy African-American socialite – and brought her in for a meeting in February, and as per usual in Hollywood, they put her on tape and asked her a number of questions to get a feel for her personality.
Article continues below advertisement
None of the other cast members were there for the top secret meeting, as the show's producers look to shake up the 90210 zip code in wake of Adrienne Maloof's abrupt departure after a heated season that culminated with her skipping the taping of the reunion special on March 1 – much to the dismay of Bravo's Andy Cohen.
A source close to the situation, speaking of the Baroness' meeting, tells Radar, "It went really well. She had them cracking up. The producers asked about her past, where she lived, and why she's a Baroness. They appear to really love the idea of having her on the show."
In January 2012, RadarOnline.com profiled the stunning Baroness – who was born Monica Ford – about her amazing journey from the being a member of a Detroit working class family to becoming a European aristocrat.
After a chance introduction by Sonny Bono at a dinner party in Palm Springs in the early 1980s, she fell in love and married wealthy Austrian Baron John von Neumann, the first importer of Volkswagens to the U.S., and son of the doctor to the King of England and Spain.
Article continues below advertisement
The Baron swept Ford off her feet and introduced her to the jet-setting life of the rich and famous.
In 2003, the Baron passed away from cancer leaving the Baroness to re-invent herself as a businesswoman, whose mission is to make luxurious items, including her line of scented candles, accessible to everyone.
Radar's insider says the Baroness is well on her way to expanding her lines of products and intends to become the "black Martha Stewart."
The Baroness is still waiting to hear back from Housewives producers, but in any event, she's currently in hot demand – in fact late last year, she taped a pilot for a new show on E!