Exclusive
9-0-2-1-Oh-No! Bravo Likely To Ax Most Of Real Housewives Of Beverly Hills Cast — See Who's Facing The Chop!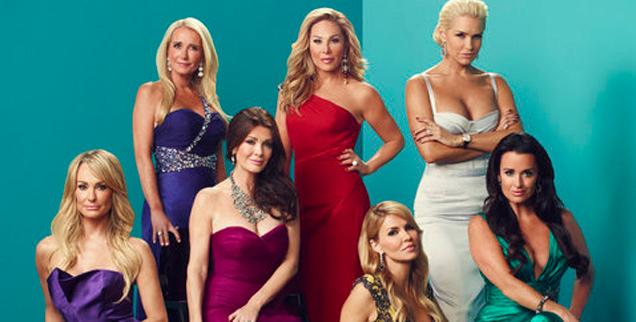 Article continues below advertisement
"Kim's addiction storyline has been exhausted and she doesn't bring anything to the show anymore. Yolanda was brought in as a super-rich trophy wife, but she's just been so boring to watch and doesn't add anything to the dynamic of the group. As for Kyle, she is easily replaceable. Producers are looking for over-the-top cast members and would love to have Lionel Richie's wife, Brenda and Sylvester Stallone's wife, Jennifer on the show."
And, it's not just the women who may be heading to the unemployment line, according to an exclusive report from Wetpaint Entertainment -- Paul Nassif's reality TV future is also looking bleak -- whether his estranged wife, Adrienne, remains or not.
"It's not likely he will be returning," a source told Wetpaint. "Right now, I can't see that happening.
"It's just like what happened with Camille and Kelsey Grammer," they explained. "Kelsey was featured on the show because he was married to Camille. Once they were divorced, there was no reason to keep filming him. With Adrienne and Paul no longer married, he won't be relevant to the show."
Article continues below advertisement
Fighting and drama has always been the core of the Beverly Hills franchise but this season has taken it to an entirely new level of cattiness.
As RadarOnline.com previously reported, Brandi and Adrienne have been viciously fighting all season, including one battle that threatened to turn REALLY nasty and end up in court after Brandi gossiped about a Maloof family secret. Meanwhile, Adrienne has accused Brandi of cozying up to Nassif and of having ulterior motives for doing so.
"The show has actually had record ratings during the third season, but producers feel that the fighting has just become too personal and viewers have voiced their displeasure at the ugliness of it," the source says. "Viewers want to see the ladies fighting about showing up to a party wearing the same designer, or not being invited to a swanky party. What viewers don't like is the constant threat of lawsuits between the ladies, how can they want to sue one another when they are on a reality show for heavens sake? The show needs star power, glamor, excitement, not bickering and constant fighting -- and that is what they want for the fourth season."