The Newsroom's Alison Pill Splits With Fiance Jay Baruchel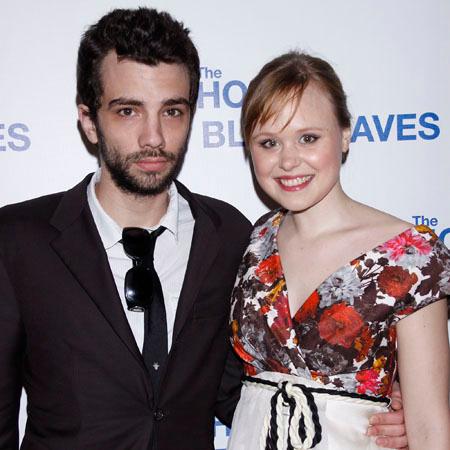 Actress Alison Pill and actor Jay Baruchel have called off their 2-year engagement, RadarOnline.com has learned.
Baruchel last month indicated the writing on the wall when he tweeted, "Alone again, naturally. Heartbroken. I won't be on twitter for awhile gang. Getting dumped rules," before quickly deleting it.
Pill, who plays Maggie Jordan on HBO's The Newsroom, famously tweeted a topless shot on accident last fall, thinking only Baruchel would see it. She has since abandoned Twitter.
Article continues below advertisement
The two became engaged in late 2010 when Baruchel, giving the Canadian beauty a Victorian wedding band as a holiday gift, decided to pop the question right there and then.
"I'm pretty sure my words were 'F**k it, do you want to marry me?' to which she said, 'Yes, of course,'" he said.
Like Pill, Baruchel is Canadian, and has been seen in films such as Tropic Thunder, Million Dollar Baby and How To Train Your Dragon.