Reality TV Slammed For Faking It! Expert Says Crisis Is Looming As Fans Get Angry At Being 'Lied To'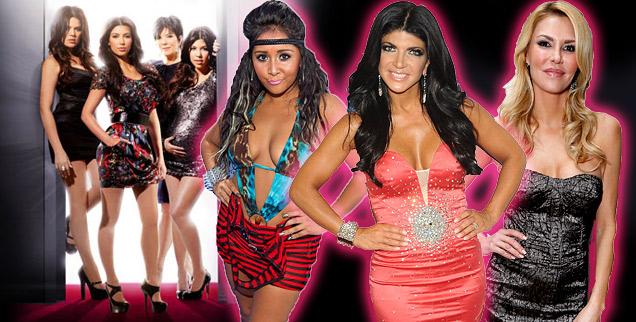 Reality TV shows have been getting a bad rap lately, and it looks like the slew of recent lawsuits and embarrassing accusations of faking it for the cameras are threatening to reveal what the truth is behind the "reality" -- and even possibly bring an end to the mega successful TV genre.
"The reality shows are in all actuality, lying to their viewers," John DiThomas, Producer/Partner at Rough Water Films told FoxNews.com. "The audience, even if they subconsciously know it is not real, will become angry, and personally I think they should."
Article continues below advertisement
As RadarOnline.com previously reported , a number of reality fakings have come to light recently. Dave Hester blew the lid on Storage Wars after filing a multi-million dollar lawsuit against the hit show, claiming producers routinely faked scenes and planted items in lockers. Kristin Cavallari admitted fights between the girls on The Hills were totally staged, and South Beach Tow was actually caught on camera -- mid fake -- , exclusively by RadarOnline.com.
So, what does the future hold for all your reality favorites? And which ones are deemed to be the fakest? Get the full rundown at FoxNews.com.