For Sale: The Dress Princess Diana Wore When She Danced With John Travolta!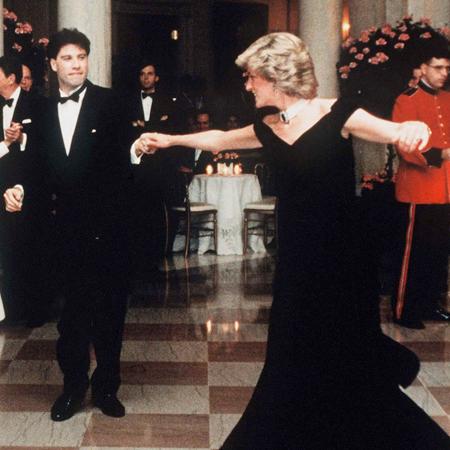 She was the world's most photographed woman of her time, but one photo in particular has truly become iconic -- a photo showing an exuberant Princess Diana dancing with a handsome John Travolta at a 1985 White House Dinner. And now, Di's dark navy, figure-flattering dress is up for sale to the highest bidder.
The elegant Victor Edelstein dress will be one of the items for sale at a vintage fashion auction in London next month, along with nine other of Diana's stunning evening gowns, many which feature the trademark 1980s Dynasty look of padded shoulders, puffed sleeves and crushed velvet.
Article continues below advertisement
In total, Kerry Taylor Auctions say the sale is expected to raise more than $1.2 million. It's set for March 19.