Miss Delaware Teen USA Steps Down Amidst Sex Tape Allegations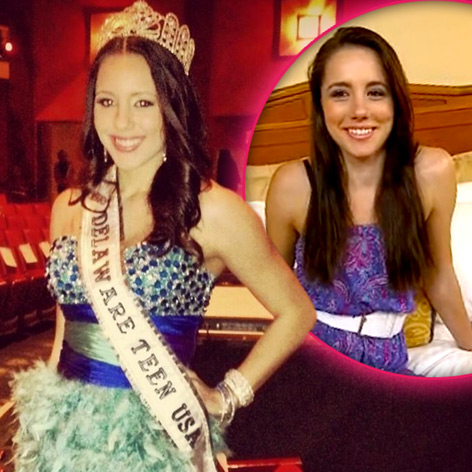 Miss Delaware Teen USA Melissa King has stepped down from the title in the wake of accusations the 18-year-old took part in a sex tape.
King, who's retained Hagerstown, MD. attorney J. Gregory Hannigan as her legal counsel, says while she's heard of the existence of the alleged tape, she never made one.
The Miss Delaware runner-up (Hailey Lawler) will fill King's departed spot, according to pageant spokeswoman Dara Busch.
Article continues below advertisement
The sex tape scandal comes as a surprise, as King maintained a wholesome image through her high school years. On her pageant bio, she says she was "inaugurated into the National Society of High School Scholars due to her exceptionally high SAT scores, GPA, and AP scores."
In addition to her academic achievements, she was a cheerleader/gymnast and played on the soccer the track and field team.
Now a communications major at the College of Philadelphia, King, who turns 19 on March 29, also boasts a longtime history of charitable work, having volunteered for the American Heart Association, the Women's Sport Foundation, and with local foster children.