Exclusive
Vanderpump Rules Vamp -- Laura Leigh Was A Stripper, Desperate For Money!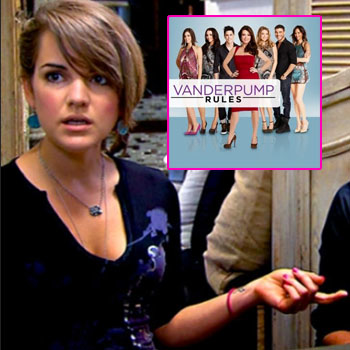 Vanderpump Rules star Laura Leigh is more than just an aspiring actress, because RadarOnline.com has exclusively learned the former meth addict tried her hand at stripping last fall.
According to a fellow dancer who wishes not to be named, she met Laura Leigh last fall at a Hollywood bikini lounge/gentlemen's club called Cheetahs during an open call for new dancers.
"I met Laura Leigh last September or October when she was applying for a job to dance at Cheetahs," the insider told RadarOnline.com.
Article continues below advertisement
"She told me she was no longer working at SUR Lounge and really needed the money. She was nervous because she said she'd never danced before."
The two girls hit it off at the strip club and became friendly, even shopping for new bikinis to dance in together.
"I offered to teach her some moves and took her shopping for new bikinis to wear while performing at Cheetahs," the source said.
"She went by the stage name Lola, but the more I got to know her the more I thought it was a little weird that she was so eager to dance because she seemed to have a privileged background and told me she went to Juilliard."
RadarOnline.com initially thought that Laura Leigh may have been researching for a role she booked playing a stripper in the new Jennifer Aniston movie, We're The Millers, but discovered that Laura Leigh shot her scenes out of state in the summer, and didn't start stripping in Hollywood until October — after she filmed the movie.
"Laura Leigh said she was in dire need of money. She acted like she was dead broke and desperate for cash," the source revealed.
Article continues below advertisement
"She even asked me to help her get a foot in the door at some of the more upscale dance bars so that she could make more money."
The source said she had no idea Laura Leigh was an aspiring actress until she saw her on a recent episode of Bravo's Vanderpump Rules.
"I was surprised when I saw her on Vanderpump Rules and saw that she'd done shows like Gossip Girls because she just seemed so lost and desperate when I met her," the source said.
"Honestly, I was pretty worried about her."